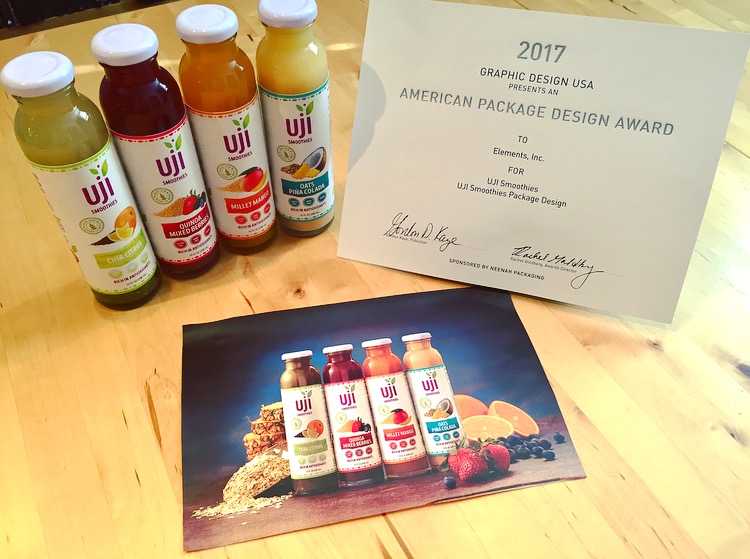 We are excited to announce that our team was awarded an American Package Design Award from Graphic Design USA for work on behalf of our client, Uji Smoothies.
The American Package Design Awards is a more than 50-year-old annual, national design competition conducted by Graphic Design USA Magazine, recognizing the best work in graphic design and emphasizes the value graphic design brings to business. This year's entries topped 2,000, and only a highly selective top 15 percent were recognized with an award in this year's competition. We are honored to be among them.
UJI Smoothies is a nutritional smoothie beverage company that uses the best grains from regions around the world to create a delicious and healthy beverage. Elements created a refresh of the packaging to convey the healthy and delicious ingredients sourced globally.
We congratulate our client, Uji Smoothies, with whom we share this distinguished award. Go team!